Electronic Passport for the Plurinational State of Bolivia
Bolivia's Ministry of Economy and Public Finance, on behalf of the Direccion General de Migracion, jointly developed the international tender for the creation of the country's first electronic passport.
The quality of the technical and commercial offer proposed by IN Groupe, our compliance with security requirements and our ability to meet tight delivery deadlines enabled us to win the contract.
Created by IN Groupe, the new e-passport earned the 2019 'Best ID Document' award at the HSP Latin America congress. The award was given in recognition of the quality of the new e-passport's design, its latest-generation, state-of-the-art security features and its secure printing.
Client needs
Develop an effective and secure solution:
Design and secure the first electronic passport for the Plurinational State of Bolivia, replacing the existing non-electronic passport.
Initiate the process with the EU to allow visa exemptions for Bolivian citizens wishing to travel to the Schengen area.
IN Groupe's response
IN Groupe created a highly secure electronic passport with more than thirty security features, including: exclusive watermarks, micro-letters, inlays, UV inks and iridescent and secure inks.
It also incorporates one of the most recent technologies on the secure identity market: anti-skimming. This technology is an innovative active jamming device designed to protect citizens' secure data from hacking by blocking RFID waves when the passport is closed.
Client benefits
Launch of their first highly secure e-passport.

The cost of the new ePassport is identical to that of the previous non-electronic passport.

The new e-passport has enabled the Plurinational State of Bolivia to apply to the EU to offer its citizens access to the Visa Waiver Programme, exempting them from applying for visas when travelling to Europe, thereby greatly enhancing their international mobility.

The inclusion of 'anti-skimming' technology makes the Bolivian travel document one of the most secure passports in Latin America.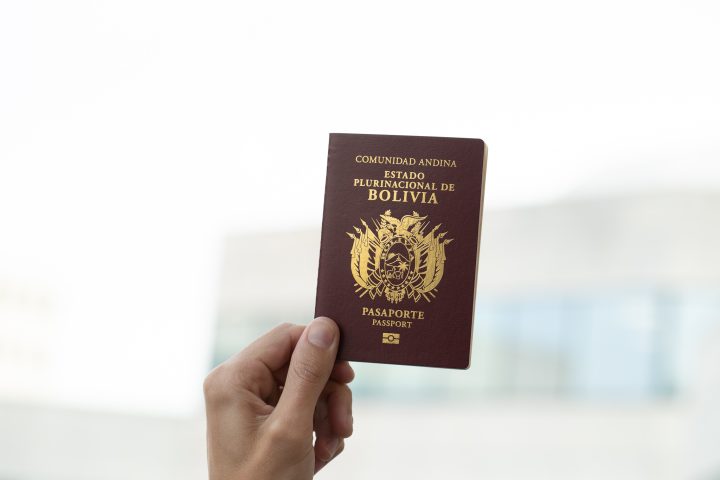 why IN GROUPE?
We defend your right to be You!
IN Groupe is a global leader and specialist for identity and trust solutions. With nearly 500 years of experience, we offer state-of-the-art identity solutions and secure digital services that integrate electronic, optical, and biometric technologies to the French government.
IN Groupe, along with its affiliated brands, provides comprehensive solutions that address all identity challenges faced by public and private enterprises to guarantee that everyone can benefit from digital transformation in a simple and secure manner.
The Right to Be You  
IN Groups helps people, organizations, and governments to secure their identities through physical and digital solutions.
IN Groupe worldwide
IN Groupe is a worldwide company with offices in Africa, Asia, North America, and South America which enables close customer support. 
Leading specialist in identities
IN Groupe develop innovative solutions, physical and digital, for governments, organizations, and citizens to assert their respective sovereignties.
Handling data security for global companies
IN Groupe is a leading specialist in identity and secure exchanges while also handling data security for global companies.