M-ROAD Project
As part of the Principality's digital transformation program – Extended Monaco – the Princely Government, through the Interministerial Delegation overseeing the digital transition, has launched a number of major projects (Sovereign Cloud, 5G, Digital College, e-Health, Security Token Offering, etc.). IN Groupe was tasked with defining, developing, implementing and deploying a comprehensive, integrated ID system (physical and digital).
The customer need
A bespoke digital platform to digitize Monegasque administration
Issue state-of-the art identity documents
Centralize data while keeping them secure
Simplify online procedures while protecting data
Facilitate the digitization of everyday life and fight fraud
IN Groupe's answer
Every Monaco citizen and resident can have a digital identity associated to their new ID card. This digital identity makes authentication both easier and highly secure, with no additional proof of identity needed to access the different procedures that citizens may want to initiate with State or private partner services. The solution offered by IN Groupe includes in particular:
Credentials Management System
This solution allows the full management of the physical and digital identities' lifecycle, from enrolment to post-issuance.
Identity documents at the state-of-the-art as per the Princely Government's wish, embedding a colour photo associated with a black and white photo, and a new generation holographic device.
MConnect Mobile application
Available on Android and iOS, to use one's digital identity easily and securely.
IN Groupe's digital identity solution supports the secure management of citizens and residents' mobile identities on their smartphone.
The certificates associated to the card allow everyone to access public or private services in the Principality, after a strong authentication on MConnect.
Benefits
In compliance with Monegasque law relative to data protection.
Open technological standards (OSIA and Open ID Connect)
Easy and quick integration of the digital identity with current and future services.
In accordance with the Principality of Monaco's general security data-base and European regulations (eIDAS).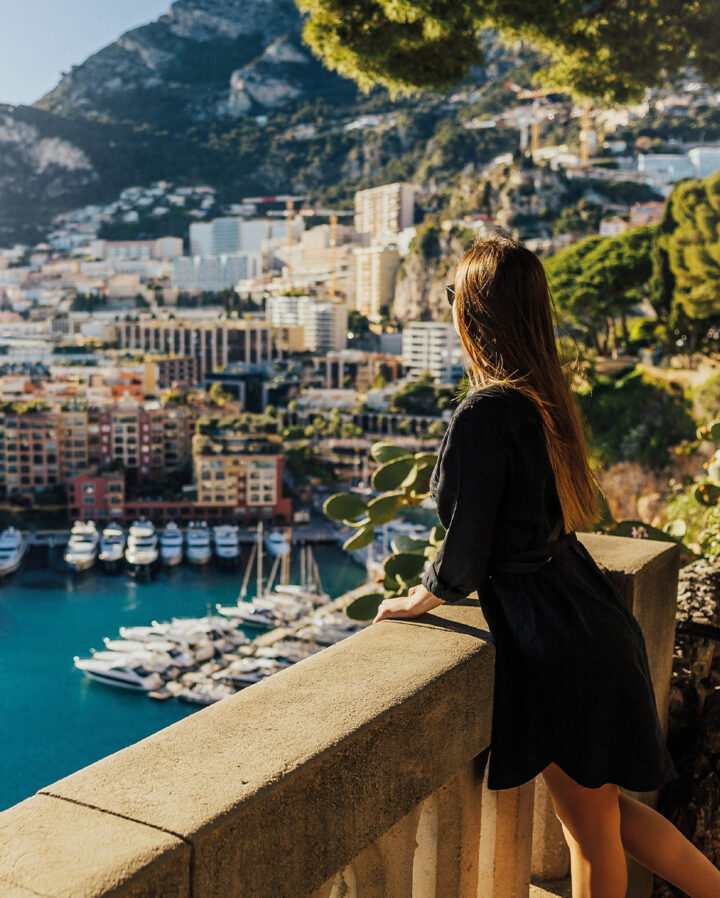 Monaco is launching its Digital Identity and is thus joining the top 5 most advanced countries in this field, following the examples of Singapor or Estonia. In the post-crisis world, Digital Identity is an essential infrastructure for Monaco's sovereignty and appeal. Our ambition is to equip all Mongasques and residents, with at least two thirds of them by the end of 2022
Frédéric GENTA, Interministerial Delegate responsible for Monaco's Digital Transition.
why IN GROUPE?
We defend your right to be You!
IN Groupe is a global leader and specialist for identity and trust solutions. With nearly 500 years of experience, we offer state-of-the-art identity solutions and secure digital services that integrate electronic, optical, and biometric technologies to the French government.
IN Groupe, along with its affiliated brands, provides comprehensive solutions that address all identity challenges faced by public and private enterprises to guarantee that everyone can benefit from digital transformation in a simple and secure manner.
The Right to Be You  
IN Groups helps people, organizations, and governments to secure their identities through physical and digital solutions.
IN Groupe worldwide
IN Groupe is a worldwide company with offices in Africa, Asia, North America, and South America which enables close customer support. 
Leading specialist in identities
IN Groupe develop innovative solutions, physical and digital, for governments, organizations, and citizens to assert their respective sovereignties.
Handling data security for global companies
IN Groupe is a leading specialist in identity and secure exchanges while also handling data security for global companies.