A system for issuing diplomatic passports for an African country
IN Groupe assisted an African country in designing and rolling out its new system for issuing diplomatic and service passports.
The client's objective: to comply with the recommendations of the ICAO (International Civil Aviation Organization) and to make secure biometric passports available to its diplomatic representatives.
Today, this client manages issuing of its documents autonomously and IN Groupe ensures their multi-year maintenance.
Client needs
Develop an efficient and secure solution:
Increase the level of security of diplomatic and service passports to comply with ICAO regulations and exempt diplomats of this country from EU visa requirements when travelling
Establish a specific and secure process for collecting enrolment information and issuing passports
Offer a solution that interfaces with an existing system (ICAO key infrastructure)
IN Groupe's response
IN Groupe has set up a secure accreditation solution, in compliance with ICAO recommendations, for all diplomats in this African country (30,000 people over five years).
This solution is based on an enrolment, personalisation and issuing process at a single site in the country. It was deployed in 6 months.
The system consists of the following modules:
Enrolling
Processing and confirming the file
Producing and personalising biometric passports
Issuing the documents
As part of its contribution, IN Groupe:
Incorporated and set up the passport issuing solution
Provided employee training, technical assistance and start-up support.
The goal: to enable the government authority in charge of issuing these credentials to become fully autonomous and operational.
Client benefits
Improvement of document quality and security levels.

The speed at which diplomatic passports are issued, regardless of the level of demand for citizen passports.

User-friendly system and real-time transmission of statistics.

Multi-year maintenance.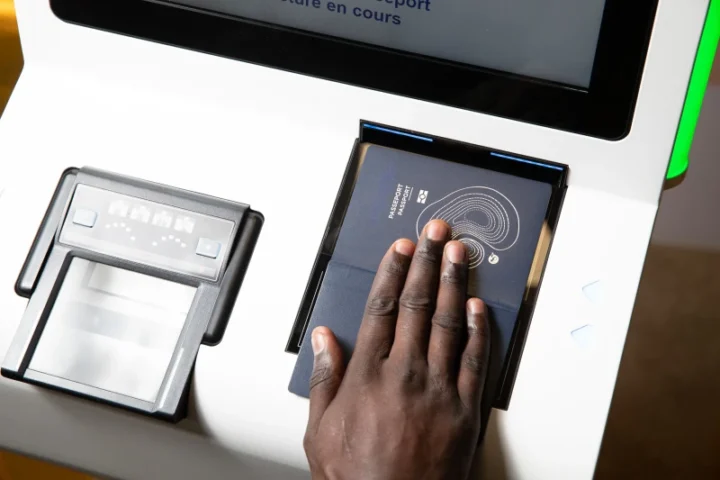 why IN GROUPE?
We defend your right to be You!
IN Groupe is a global leader and specialist for identity and trust solutions. With nearly 500 years of experience, we offer state-of-the-art identity solutions and secure digital services that integrate electronic, optical, and biometric technologies to the French government.
IN Groupe, along with its affiliated brands, provides comprehensive solutions that address all identity challenges faced by public and private enterprises to guarantee that everyone can benefit from digital transformation in a simple and secure manner.
The Right to Be You  
IN Groups helps people, organizations, and governments to secure their identities through physical and digital solutions.
IN Groupe worldwide
IN Groupe is a worldwide company with offices in Africa, Asia, North America, and South America which enables close customer support. 
Leading specialist in identities
IN Groupe develop innovative solutions, physical and digital, for governments, organizations, and citizens to assert their respective sovereignties.
Handling data security for global companies
IN Groupe is a leading specialist in identity and secure exchanges while also handling data security for global companies.