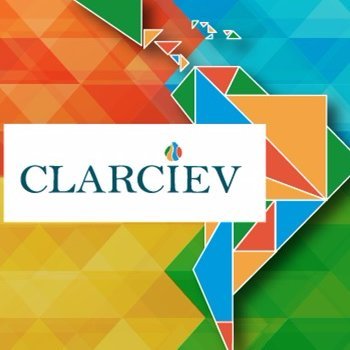 IN Groupe, partner with Latin American countries to strengthen the right to identity for all
Nov 08 2023, 09:00 - 10:00 CET
Lima
On the occasion of Clarciev, the XXth meeting from 8 to 10 November 2023 in Lima, Peru, organised by the Latin American and Caribbean Council on Civil Status, Identity and Vital Statistics, IN Groupe is renewing its participation in the event, which brings together all the member countries of this organisation to promote the fundamental importance of the right to identity for all in each of the Latin American and Caribbean states.
This is a crucial objective for this region of the world, which hopes to be able to guarantee the right to identity to its entire population in the near future, so that it can be fully exercised by public authorities and the private sector.
On the way to a digital identity for all
Ensuring citizens' identity in the digital age means organising and thinking about the protection and use of their identity with the same requirements in the real world as in the digital world.
This is a major challenge that Clarciev and its member countries propose to take up by placing identity for all at the heart of their national actions.
A must-attend event for all involved in digital legal identify 
This event will bring together the main stakeholders, key decision makers and experts in the sector to discuss and debate the latest advances and major challenges in identity security, in particular in the provision and use of digital identities.
Ensuring the security and privacy of citizens' data is a major concern for governments today. IN Groupe, a world leader in physical and digital identity and security components, brings its expertise, experience and cutting-edge solutions to this meeting in Peru.
IN GROUPE attends the event as a Gold Partner
IN Groupe, a partner to many countries in this geographical area, is attending this meeting of some twenty countries for the first time as a Gold Partner, demonstrating its commitment to a dynamic and growing region. IN Groupe also demonstrates its determination to strengthen its leading role in the identity and security components sector in Latin America and the Caribbean.
IN Groupe will be speaking at these meetings on an issue of concern to many countries:
How does a legal digital identity secure our daily lives?
How IN GROUPE is revolutionising public digital identity ? 
IN Groupe's goal is to see public digital identity as a means to create value for users, national administrations and businesses through a comprehensive, scalable, citizen-centric ecosystem.
From the technical and functional aspects of the solutions already in place with thirty government agencies around the world, the use cases presented at these South American meetings are diverse :
Totally secure access to government services to improve and speed up all administrative processes
Digital mobility to simplify information checks and justify your right to drive
Digital health to streamline exchanges and improve healthcare pathways
Speed up and streamline border crossing with computerised travel document
 
« By placing the digital world at the heart of the use of legal identity, IN Groupe, already a partner of 30 governments around the world, is helping all governments to fully implement their physical and digital identity issuance systems with increasingly secure solutions.»
Marie-Aude MASSIN - Director of the Systems & Digital Identity Business Line at IN Groupe