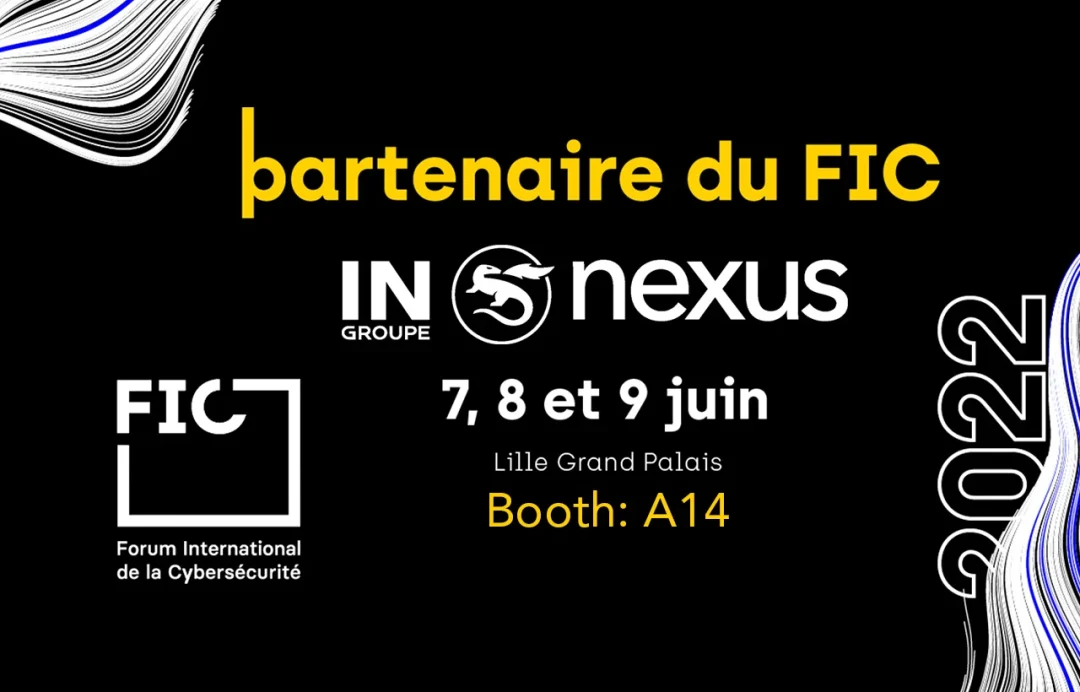 Visit IN Groupe and its brand Nexus at the International Cybersecurity Forum (FIC) 2022
Jun 07 2022, 14:00 CEST - Jun 09 2022, 15:00 CEST
Paris Congress Center
The International Cybersecurity Forum (FIC) is the leading European event on Cybersecurity. The event is a central location for the cybersecurity ecosystem to present the latest solutions, networking, industry reflections and exchange of ideas and best practices.
Visit us at Booth #A14 to learn how IN Groupe and its brand Nexus enable organizations to create resilient cybersecurity through trusted identities. Our teams will be on hand to discuss trusted identities for workforce, legal and IoT use cases.
FIC x ID & KYC FORUM - Roundtable
Don't miss out on an exciting roundtable during the ID x KYC Forum. This break-out forum takes place each year during the FIC, bringing together economic players and policy makers around two key themes that structure our interactions with digital ecosystems: digital identity and KYC (Know Your Customer).
Speaker: Yann Haguet, Executive Vice President Identity Division
Session: Securing digital identity to harness data trustfully
About:The exploitation of data is now at the heart of many companies' strategies. In the era of big data and AI, the goal is not only to collect, store, and process data of various origins and natures, but above all to enhance and interpret them in order to exploit their full potential. This is thus a real business and commercial challenge, which leads organisations to integrate data from various sources (networks, applications, terminals, etc.) and of different formats and types. Identities play an essential role in this process by securing access to data, since they move control as close to them as possible (users, devices, applications, etc.). But for them to play this role, we must first deploy these identities in complete confidence. How can we do that? Then, what framework and standards should we use to guarantee a minimum level of security for digital identities?
Date: Thursday, June 9th
Time: 1:00 PM – 2:00 PM
Let's discuss trusted digital identities June 7 - 9, 2022!