Agdatahub, Orange Business Services and IN Groupe introduce Agriconsent, a blockchain-based agricultural identity system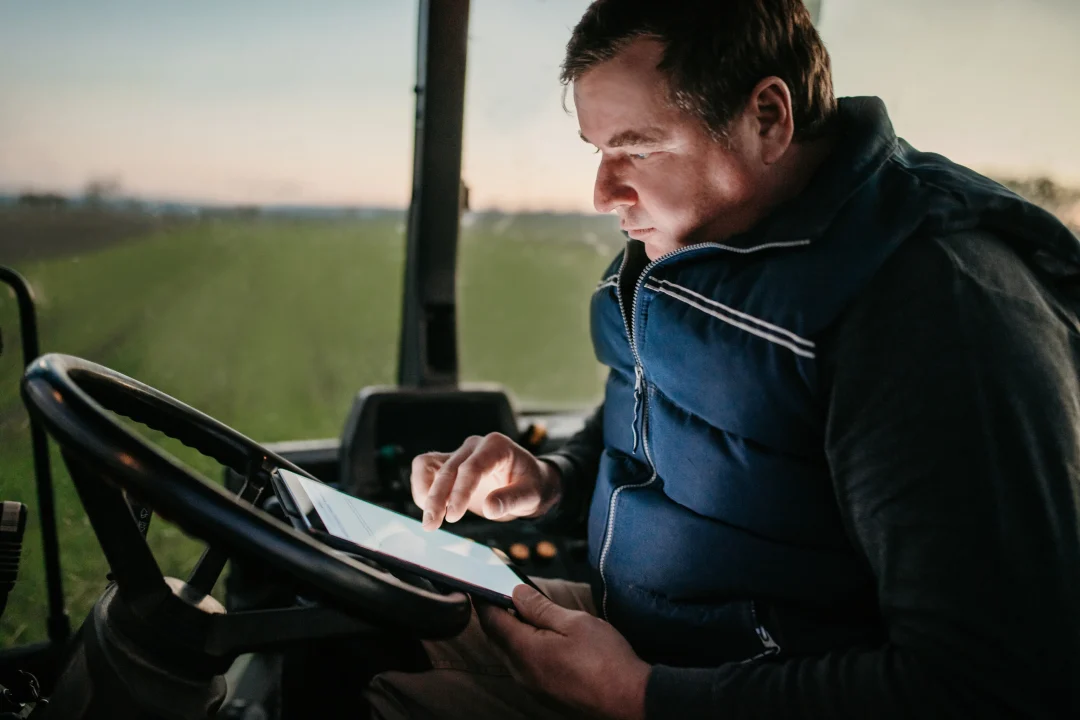 With Agriconsent, the identity of farmers can be linked to the identity of their farm to ensure the reliable, secure and traceable exchange of data. The decentralized digital identity system uses blockchain and is hosted on Orange Business Services' public cloud. It will be unveiled at the International Agriculture Show (February 26-March 6, 2022) and represents another step toward the digitalization of agricultural sectors in France and Europe.
Digital transformation in the agricultural sector has been held back by challenges over data, which is typically decentralized and very difficult to access. For example, there are around 380,000 farms in France, 80% of which are classed as very small, small and medium-sized businesses. To overcome these challenges and enable the secure and controlled use of agricultural data by all stakeholders, Agdatahub, Orange Business Services and IN Groupe have joined forces. Together they have developed a decentralized digital identity system called Agriconsent, which uses a blockchain infrastructure and is hosted on Orange's secure public cloud.
With this shared, sovereign technological platform, farmers can obtain their farms' digital identity to authenticate and secure data exchanges, such as those relating to agricultural practices or environmental and technical data.
Once the farmer is authenticated as the owner of the farm, their agricultural digital identity certificate can simply be added to a digital wallet directly on their phone. This proof of identity, accessible through a QR code, can then be used for exchanges with suppliers, customers or the authorities. Those taking part in the exchange can instantly use blockchain to verify the authenticity of the farm and check that the farmer is its rightful owner.
The farmer also retains control over how their data is used and who is given permission to access it. They can add or withdraw permissions, meaning they can exchange the chosen data with any stakeholder of their choice. This streamlines processes, such as online tax returns, sales contracts with the agri-food industry or large retailers, and supply purchases, and greatly reduces the risk of fraud.
Available from the second half of 2022, Agriconsent is now entering into its pilot phase, which is open to any farmers wishing to take part, along with other stakeholders (chambers of agriculture, cooperatives, traders, public authorities, etc.). Agriconsent is the second solution to be developed as part of #actforagridata, a joint commitment by Agdatahub, Orange Business Services, IN Groupe and many other partners to advance the digital transition of agricultural sectors. It follows the API-AGRO data exchange platform.
"This joint innovation with Agdatahub and IN Groupe contributes to the security and integrity of agricultural data, and more generally to the digital transformation of a key sector like agriculture. We are very proud to have been able to bring our expertise in digital identity and blockchain to such an ambitious project. Moreover, given its strategic reach, the data involved needed to be hosted on a secure public cloud like Orange Business Services' cloud," explains Pierre-Louis Biaggi, SVP Digital & Data, Orange Business Services.
"Designed for the world of agriculture, this solution is an indication of how digital identity will develop, particularly within the European Commission's ongoing projects. This partnership between IN Groupe, Agdatahub and Orange Business Services is completely in line with Europe's ambition to have sovereign digital solutions. These will give citizens and businesses access to new uses and the tools to take part in an increasingly open and interconnected world, while also allowing them to keep their data under control," says Didier Trutt, CEO, IN Groupe.
"For the agricultural sector, Agriconsent is a significant innovation that is really changing the scale on which we work. It gives sector players more confidence, more security and more control, while also giving farmers back control over how their data is used. With the rollout of Agriconsent and Agdatahub being recognized as one of Gaia-X's flagship projects, Agdatahub intends to play a major role in France and Europe, particularly by supplying this technological system to the agricultural data space from this year," explains Sébastien Picardat, CEO of Agdatahub.
Download: