IN Groupe secures electronic components value chain for its customers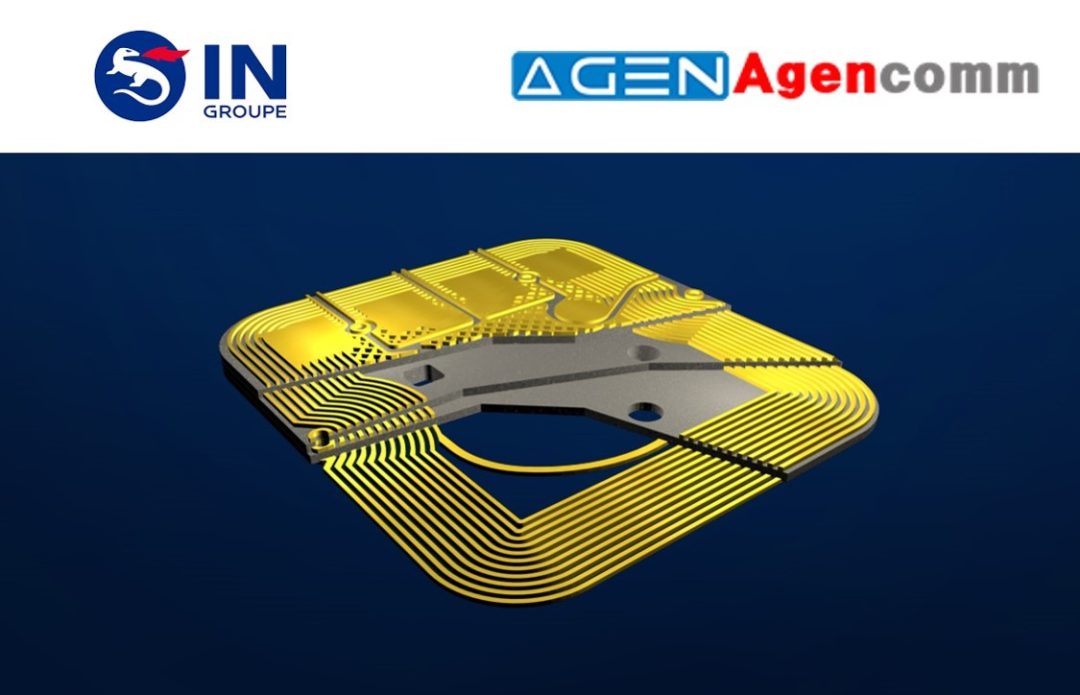 IN Groupe, a global specialist in identity and secure digital services, has taken shares in Agencomm, a Korean supplier of Smart Card

Substrate Tape.

 
IN Groupe, through its secure component brand SPS, provides electronic components used to secure Identity documents or payment cards. Its innovative electronic components, modules, antennas and dual interface modules, are the most durable and reliable on the Identity and Payment Markets thanks to its patented inductive coupling technology. 
As IN Groupe, is committed to better serve its customers particularly with the increase of the costs of raw materials the market is facing, the group believes in building long-term relations with semiconductor suppliers as well as tape suppliers. 
Since 2014, Agencomm has always been a strong company to rely on and a key partner to deliver best in class electronic components for IN Groupe. The world class smart card tape supplier has developed and manufactured Smart card Substrate Tapes and provides the most competitive and reliable tape thanks to their latest generation investments in their tape manufacturing lines. 
With IN Groupe taking shares in Agencomm, both companies aim to offer their common and respective clients a secure supply chain, in order to increase the manufacturing of electronic components such as modules or any other secure electronic solutions. Innovation has brought them together to bring even more value to their customers.
"We are delighted of this partnership with IN Groupe, a main provider of electronic components which opens us the access to new markets, in many countries, while bringing us trust and innovation."
Nicolas Kang, CEO Agencomm 
"By taking shares in Agencomm, we aim to bring more value to our customers while ensuring a better control of our electronic components supply chain. It is also a great opportunity to highlight IN Groupe's customer centric strategy to provide and insure best in class electronic components." 
Frederic Trojani, IN Groupe EVP Secure Components
Press contact:
Romain Galesne-Fontaine, EVP Public Affairs and Communication
media@ingroupe.com
+33 1 40 58 87 15