The new French electronic identity card
France has undertaken a process to modernize its identity card, whose former format dated back to 1995. This was in line with the implementation of Regulation (EU) 2019/1157 of the European Parliament and of the Council on strengthening the security of Union citizens and of residence documents issued to Union citizens and their family members exercising their right of free movement.
The customer need 
Meeting a triple requirement:
Reinforce the security of the card
Comply with the new European regulations
Facilitate the use of the card for citizens
IN Groupes answer 
A new, more practical, innovative and secure card.
A card that meets the highest security requirements
The new ID card incorporates both innovations (new generation holographic device, changing colour and protecting the holder's photograph) and proven and improved security features (secure transparent borders with optical effects, changing image in a complex shaped lens, engraved module containing a highly secure chip).
The design of the new ID card required the participation of many departments inside the Ministry of the Interior (ANTS, DLPAJ, document fraud experts from IRCGN and DCPAF) and manufacturers, who all worked together for a successful deployment.
A design and an aestheticism bearing the symbols of the Republic
The symbols of the Republic are visible in many places on the card: in the secure printing, in the holographic device, on the engraved module, but also on the surface of the card, with tactile or optically variable effects.
A deployment that respected time constraints
The program was progressively deployed from March 2021 to allow the full implementation of the project in August of the same year.
Benefits 
Better protection of personal data
The security features built into the new ID card make it a bulwark against fraud and identity theft. 
An ID card that citizens love
Smaller, more convenient, able to accommodate two addresses for minors in joint custody, and inclusive thanks to tactile surface elements.
A card ready for digital identity
The card has all available interfaces: Machine Readable Zone, Visible Digital Seal, dual chip (contact and contactless).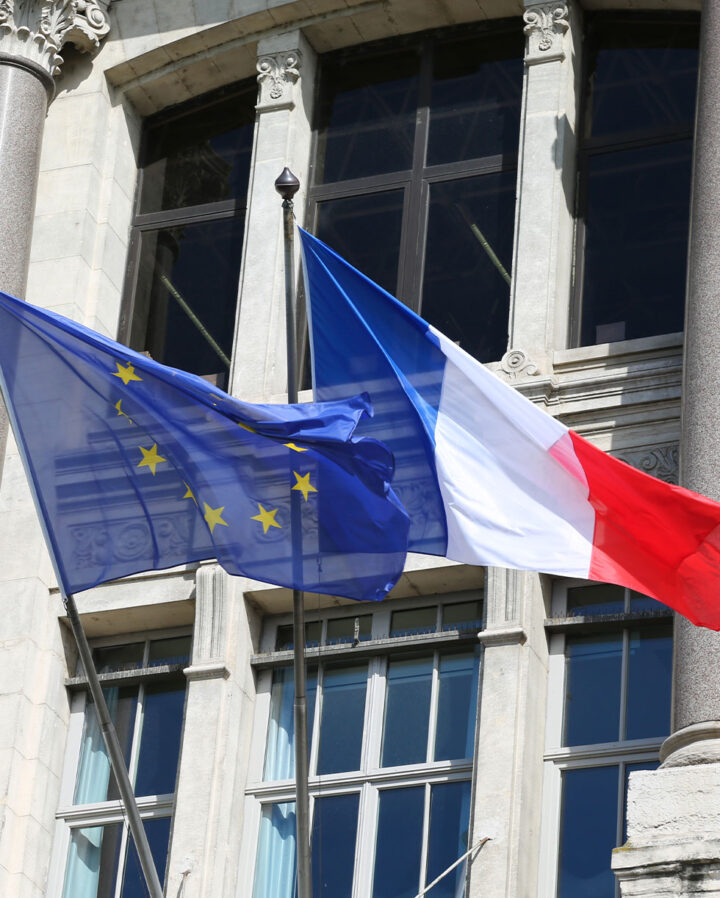 why IN GROUPE?
We defend your right to be You!
IN Groupe is a global leader and specialist for identity and trust solutions. With nearly 500 years of experience, we offer state-of-the-art identity solutions and secure digital services that integrate electronic, optical, and biometric technologies to the French government.
IN Groupe, along with its affiliated brands, provides comprehensive solutions that address all identity challenges faced by public and private enterprises to guarantee that everyone can benefit from digital transformation in a simple and secure manner.
The Right to Be You  
IN Groups helps people, organizations, and governments to secure their identities through physical and digital solutions.
IN Groupe worldwide
IN Groupe is a worldwide company with offices in Africa, Asia, North America, and South America which enables close customer support. 
Leading specialist in identities
IN Groupe develop innovative solutions, physical and digital, for governments, organizations, and citizens to assert their respective sovereignties.
Handling data security for global companies
IN Groupe is a leading specialist in identity and secure exchanges while also handling data security for global companies.