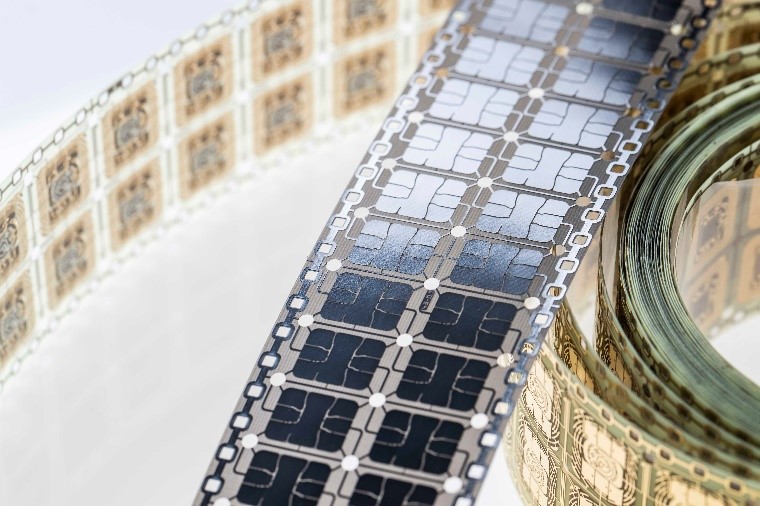 Go Active™: Dynamic Security Code

Innovative and secured solutions to reinvent the payment cards industry
Your smart move to eco-friendly payment cards!
The last couple of years, global changes have led to an increased use of digital payment.
This revolution has increased the use of banking services and opened the way to new financial solutions, while deeply transforming user's behavior with payment.
This new way of payment is supporting the development of digital economies and boosting innovation while improving social inclusion. This rapid development requests strong regulations and security measures in order to secure the digitalization of payment, while improving the user experience during CNP transaction.
Indeed, they are risks associated with online payment, whether as an individual or as a business, and we provide you with a comprehensive solution to prevent from any fraudulent attempt in digital payment.
Go Active™: Dynamic Security Code has been especially created, to bring to you an eCommerce EMV* module implemented in the payment card. It is a unique EMV* transaction based inductive coupling solution to secure Contact, Contactless and e-Commerce card payments, protecting all stakeholders digitally and at the card level.
The Go Active™: Dynamic Security Code solution is an all-in-one dynamic secure code solution, based on an EMV* module with a built-in screen to refresh the card security code (CVV/CVC) during EMV transaction, and powered in partnership with Ellipse EVC.
The EVC is a Dynamic Card Security Code that is generated during an EMV payment online transaction. This EVC appears on a small screen on the back of the card and changes at each online transaction, thus preventing the fraudulent use of stolen card information which could be used online.
It allows each customer to benefit from enhanced payment card security by creating a protection system around a security feature already on the card: the Card Security Code.
This solution has been designed to be deployed independently by issuers, and is transparent to merchants, acquirers and networks and it is compatible with all the types of card.
Go Active™: Dynamic Security Code is your next generation solution to enhance security for online transactions.
Easy to manufacture thanks to All-In-One module and inductive coupling solution
Innovation: transforming the physical payment card into a phygital asset
Full issuer control solution
Convenient: an easier user experience for CNP transactions
Differentiates and improves cardholder trust and confidence
Security: Dynamic Secure Code introducing EMV security into the e-commerce market