ABC eGate, Automated Border Control
Expand text
With the growing number of travellers around the world, border security remains a priority for all border crossing points, airports, ports, stations, etc. These are all entry and exit point to the national territory that need to be controled, alongside an ever-increasing flow of passage to be monitored. The main challenge for the various infrastructure operators is to keep traffic flowing smoothly, while ensuring the safety of passengers and the region. Automated checkpoint systems, also known as PARAFE in France (Passage Automatisé Rapide Aux Frontières Extérieures) or ABC eGate (Automatic Border Control) internationally, are set to become widespread.
ABC eGate automated border crossing is a fully secured, fast and user-friendly system, taking less than 17 seconds to pass through. It uses advanced biometric technologies and complies with the security protocols in place in each country.
Face recognition
Iris recognition
Antispoofing
Detection of airlocks uniqueness
ABC eGate is a flexible solution that can be adapted to any configuration to manage the entry/exit processes of a territory. It helps smooth traffic flows, reduce waiting times, secure borders and provide a more pleasant travel experience.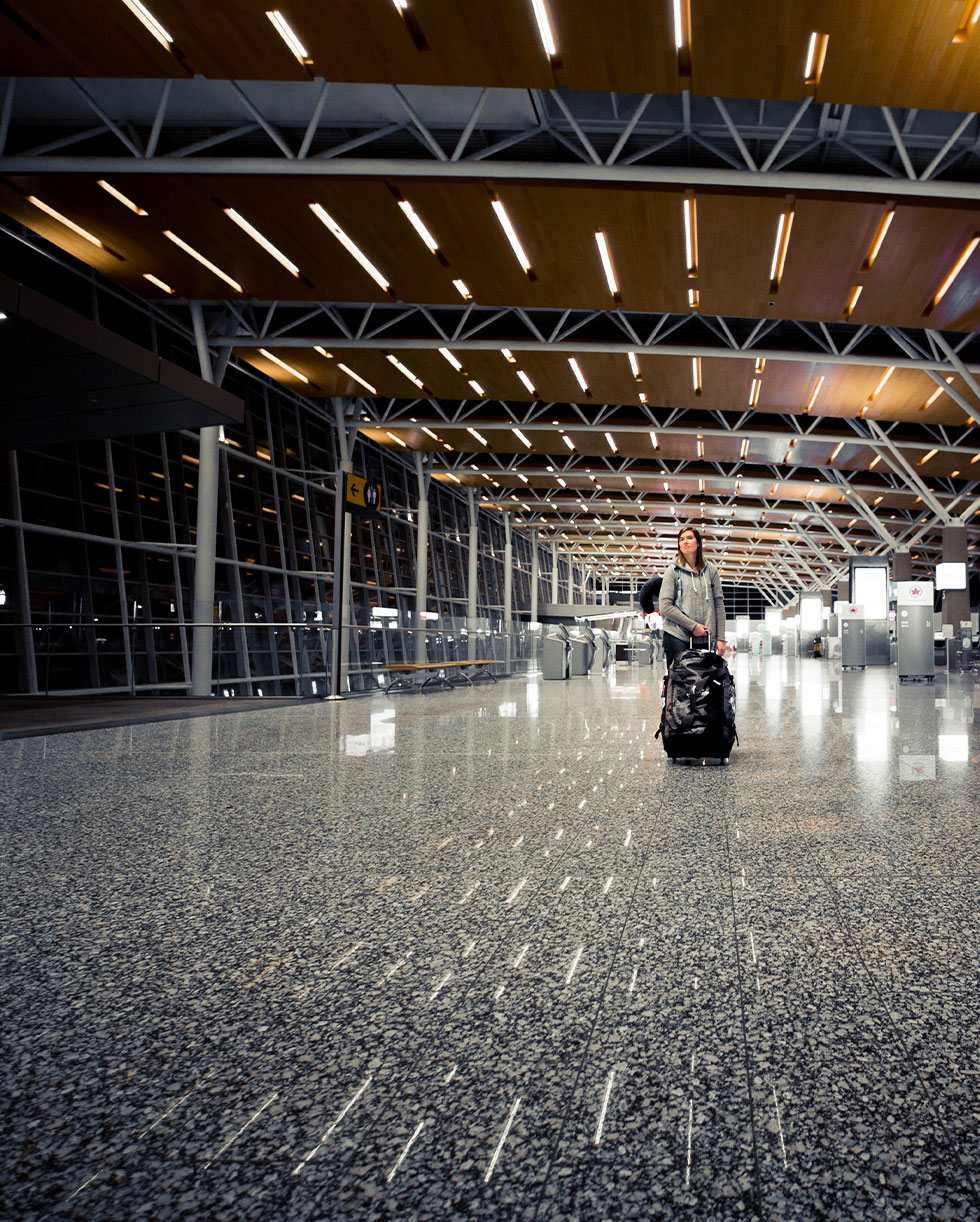 ABC eGate, a modular solution to strengthen border security 
According to the International Civil Aviation Organization (ICAO), almost 4 billion people travel by air every year around the world. It is therefore essential to manage the flow of traffic while maintaining optimum border security.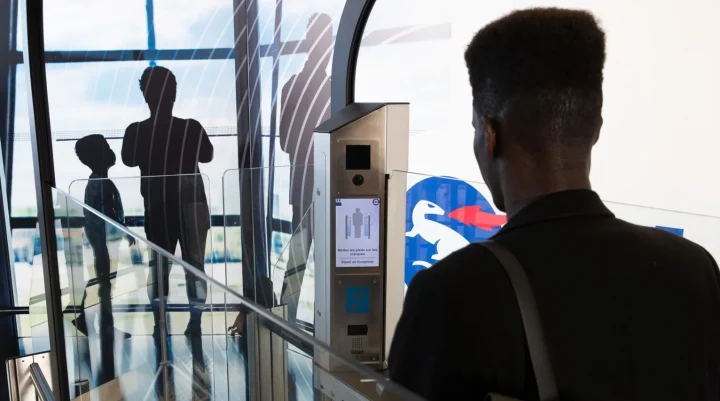 A complete secure eGate control procedure
ABC eGate helps speed up the border crossing process. A fully automated process that avoids congestions and increases passenger flow while minimising queues and the time taken to pass through dedicated airlocks.
Scanning the identity document
Extraction of biometric information
Opening the airlock
1:1 facial recognition by comparing the person in the airlock with the biometric data extracted from their identity document. Protection against identity theft
FIDO 2-certified anti-spoofing control. Prevents attempts to present facial images, photos or videos.Real-time detection of uniqueness in the airlock, with alerts in the event of an attempt of fraudulent concealed passage.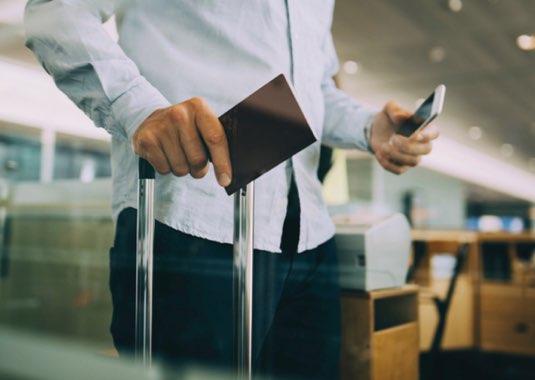 Identification and blocking of suspicious persons to be checked manually 
Thanks to a combination of high-performance algorithms developed and integrated into the complete IN Groupe solution:
A single entry per person and per passage through the control airlock
Detection of any identity theft by a FIDO 2-certified anti-spoofing system
Efficient and optimised supervision by border police
Fully secure system and end-to-end data encryption of the border crossing procedure
ABC eGate, a challenge for growing passenger flows
With the implementation of the Entry Exist System (EES) at the end of 2024 and in a tense international and European context, borders remain strategic areas to be secured and modernised:
Automation of checks and controls of legitimate visitors
Strengthening methods to prevent clandestine migration
Creation of a central register of cross-border movements at national and supranational level
A crucial issue for France, which is expecting no less than 450,000 visitors for the Rugby World Cup in autumn 2023 and 12.2 million visitors for the Olympic Games in summer 2024.
Secure border access control that meets the most stringent regulatory requirements
The PARAFE airlocks operated by IN Groupe in France comply fully with the Cahier des Exigences Minimales CEM 4.0. This document was drawn up by the French Ministry of the Interior and applies to all French border control systems.
Traveler profil management
Setup at any time, by border control agents, of the category of travelers authorized to use automatic devices
Flexible system to promote the fluidity of passenger traffic
Automated processing of entries into the territory of European nationals and 8 third countries (United States, Canada, Australia, New Zealand, Japan, South Korea, Singapore and United Kingdom).
Thanks to regulatory changes, all holders of a biometric passport (ePassport) will be able to pass through the PARAFE airlocks when leaving the territory.
Face recognition
HCI with screen feedback optimized to reduce biometrics collection time
High quality of facial biometric capture to achieve 1:1 match in split second
Entry/Exit Management System
Complete back office system for processing passenger entries and exits on national territory
Interfacing ABC eGate IN Groupe with the national EES system or deployed and operated by IN Groupe
Registration and storage of biographical and biometric information in the system
Timestamp of entries/exits on the national territory or within the Schengen area with the implementation of the European EES system.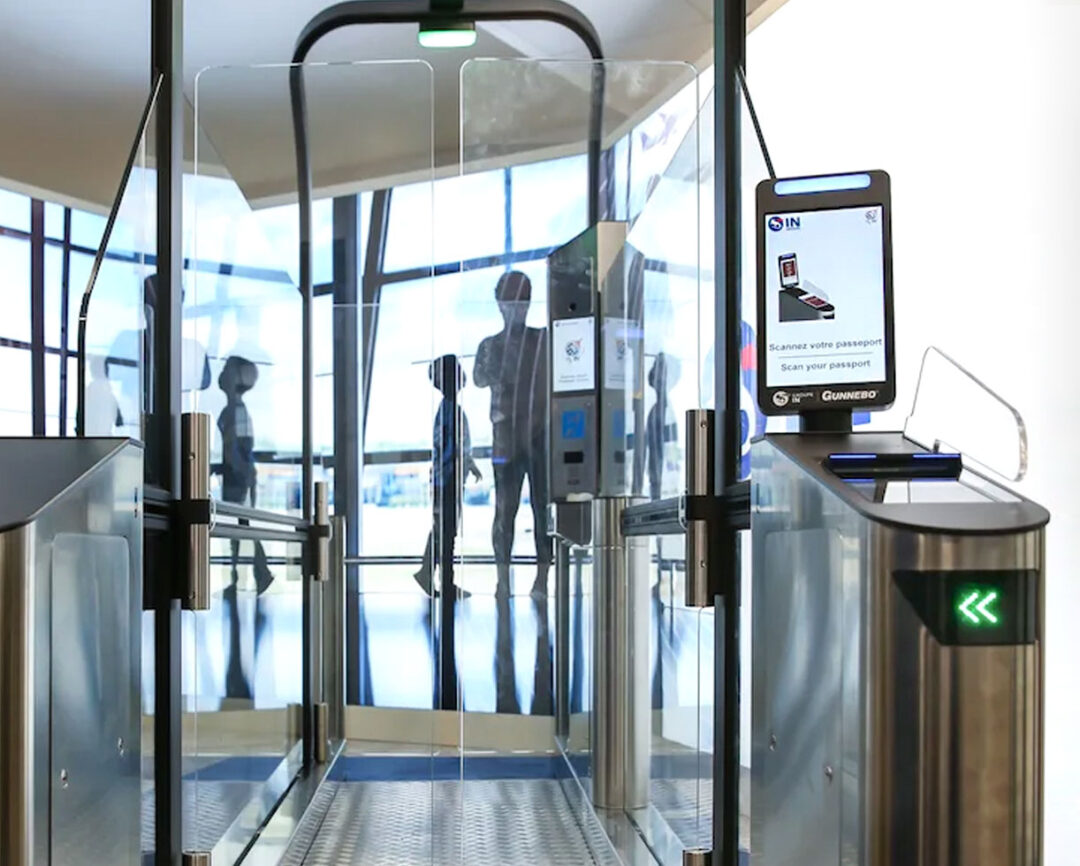 ABC eGate, a fully modular, scalable and customizable system
Because passenger flows at stations, ports and airports are constantly evolving, ABC eGate from IN Groupe is a system that adapts to the available congestion. Designed for constrained environments, the system is slim and ergonomic. Each automated control chamber can be installed in one-way or multi-lane configurations depending on the available space. Single 17 cm footprint on the floor is the lowest on the market
Each automated door can be customized to the desired level of control: biometric data capture and verification, smart ID card readers, MRTD and RFID passports.
ABC eGate, benefit for all
States, countries, kingdoms
Enhanced multimodal biometrics controls
Detection of fraud and illegal overstays on the territory
Overall control of each passenger's entry/exit
Operators of land, sea and airport transport
Streamlining the flow of travellers through border checkpoints
Increasing passenger traffic without affecting traffic flow and without increasing staff
Limiting the gathering of people in the same area
Optimizing infrastructure equipment maintenance
Increasing presence in shops, salons and restaurants
Users and passengers
Reduced wait at migration control points
Fast self-service automated doors
Easier, more autonomous and more secure journey to boarding