Enhance border control efficiency and passenger experience
Border control authorities face a complicated challenge: coping with the exponential increase in international passenger traffic without compromising your pressing security needs.
IN Groupe's Pre-Check Kiosk solution consists of a self-service kiosk that travelers can use to complete an initial stage of verification. The objective is to make border crossings easier and to optimize service quality whilst ensuring compliance with control procedures.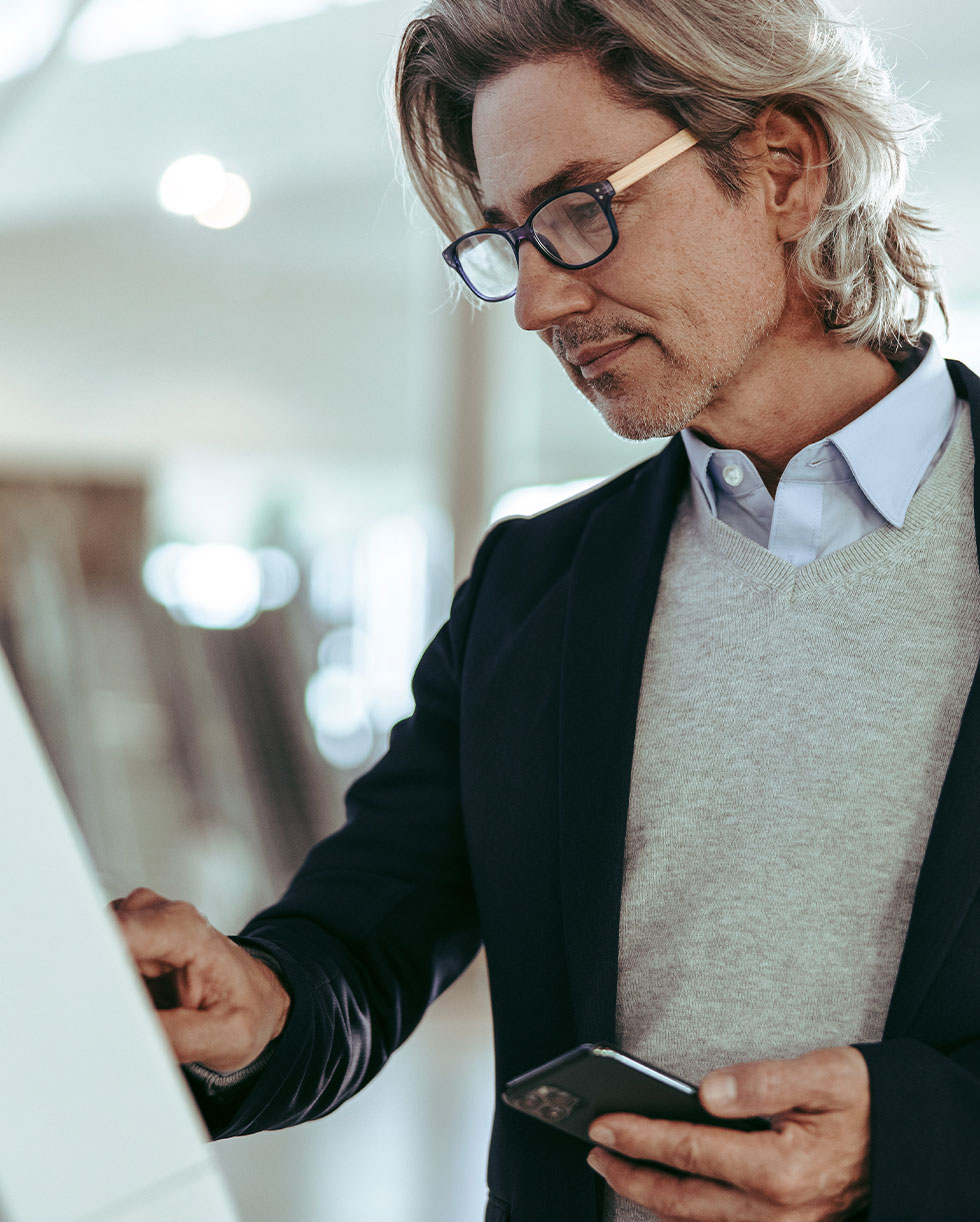 Secure
Offers advanced anti-fraud monitoring
Efficient
Allows controlling authorities to stay focused on advanced verification operations
Quality of Service
Adapts to the requirements of border control authorities
Seamless
Smooth and simplified passenger experience
Ensure full and autonomous control at border crossings
Our Pre-Check Kiosk solution allows passengers to:
Verify their passport

Enter their personal information

Submit their travel documents for screening and their identity to the country's watchlist

 

Have their biometric data captured and enable their authentication by facial recognition and fingerprint check

 
As the passengers continue to the representative of the controlling authority, their passport is read automatically and the information from the pre-check appears on the screen in the control office.
The result: border authorities become more efficient and can remain focused on advanced verification operations.