Government Employee Card - Identifying and authenticating holders
IN Groupe offers public services and various government-related organizations the option to equip their employees with an identification card or a strong authentication solution to provide them with optimal security. IN Groupe produces cards for the police (gendarmerie, national police), customs, magistrates and clerks.
Authentication cards equipped with contact chips: 
The cardholder and the card manager have access to the files. 
These solutions can record access to information systems as well as enable e-signatures.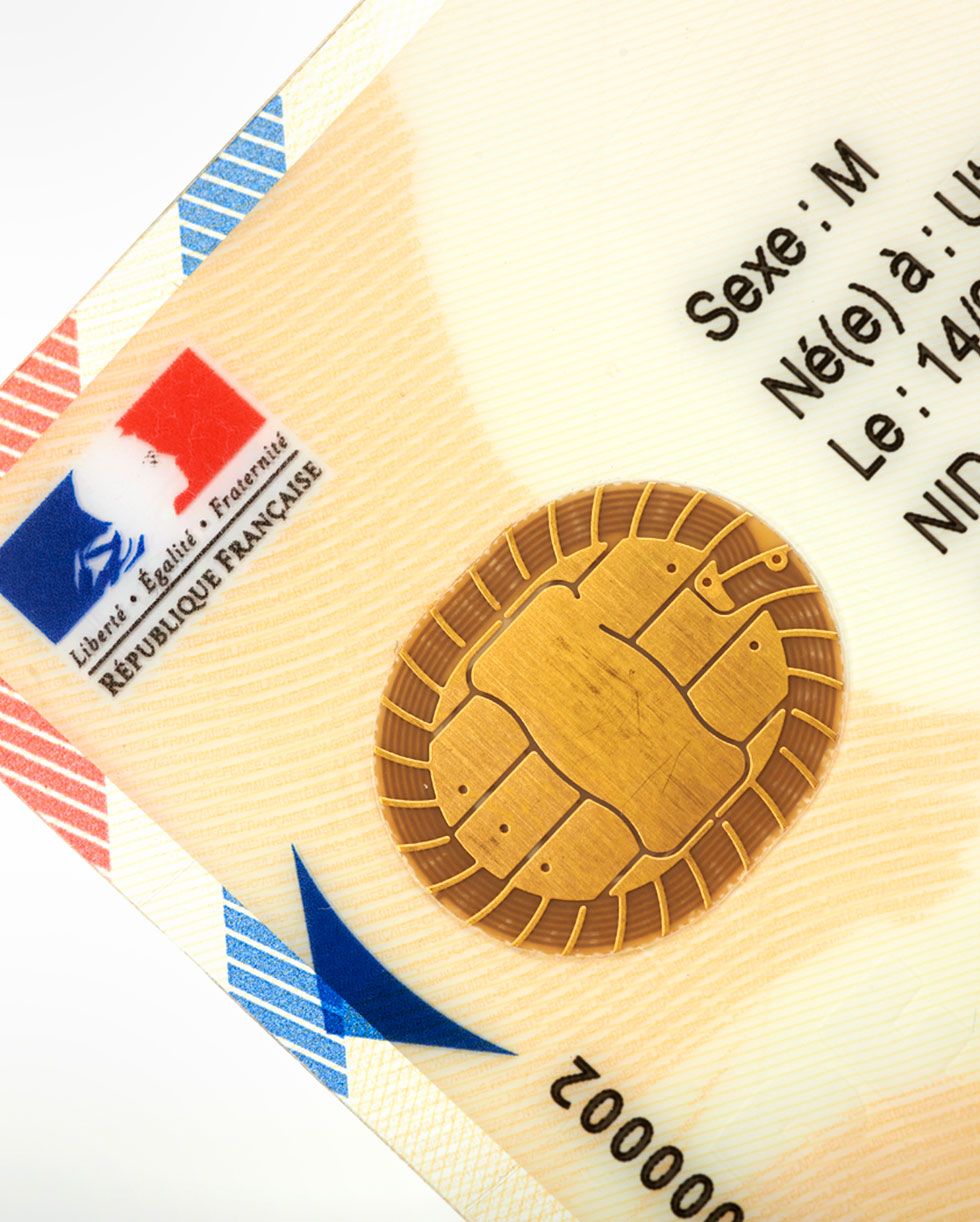 A few customer examples in France
Gendarmerie card
This card has two chips: one (contact) allows authentication and secure access to sensitive data, whilst the other (contactless) makes it possible to use a number of services such as building access control. 
National Police Card
Both a professional card and an access badge, it is equipped with two electronic chips (one of which is contactless) and a magnetic stripe. 
Customs Card
Throughout France,18,000 customs officers possess this secure, unalterable card, which guarantees its holder's identification. 
Magistrates and Clerks Card
It contains digital certificates that enable bearers to authenticate themselves to produce electronic legal documents.