Protect citizen identities with secure National IDs
Although we are seeing a growing number of mobile and digital identity solutions rolled out around the world, it would be a mistake to think that physical identity documents are now obsolete. 
In fact, physical documents are still the cornerstone for a number of successful identity schemes, ensuring that citizens always have the means to protect or prove their identity while benefiting from rights and fulfilling responsibilities: driving, traveling, moving freely, working, securing a place to live, accessing healthcare, receiving support, voting, and more. 
We at IN Groupe are experts when it comes to designing and manufacturing identity cards for citizens. And in modern identity card schemes contact and/or contactless chip technology is embedded in the card to combine the physical identity with a trusted digital identity for the citizen.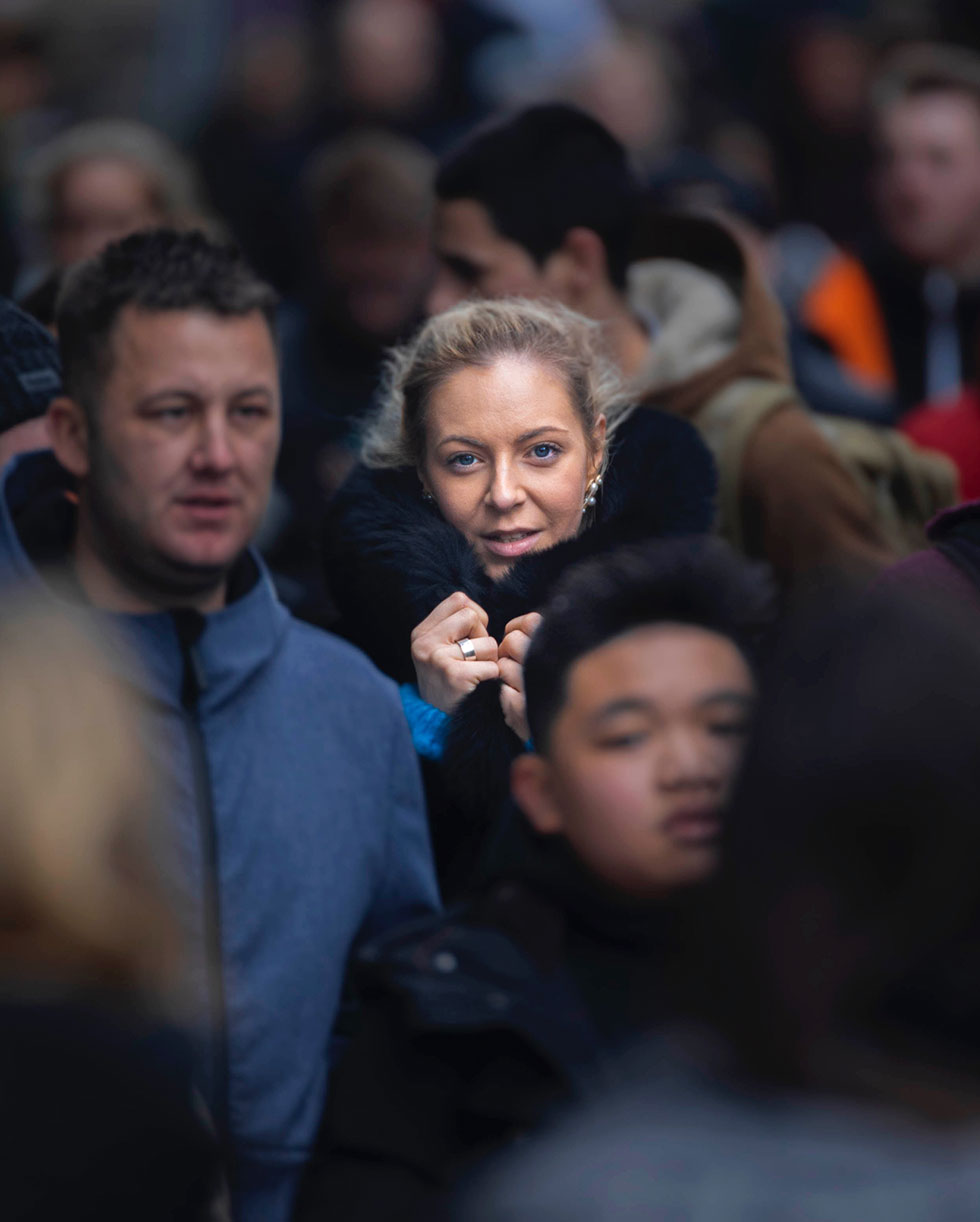 Issue secure cards of consistently high quality
Proven security against frauds and attacks
Avoid unnecessary expenses and only select security features that add real value to the document 
Use tried and tested technologies to get new documents into circulation fast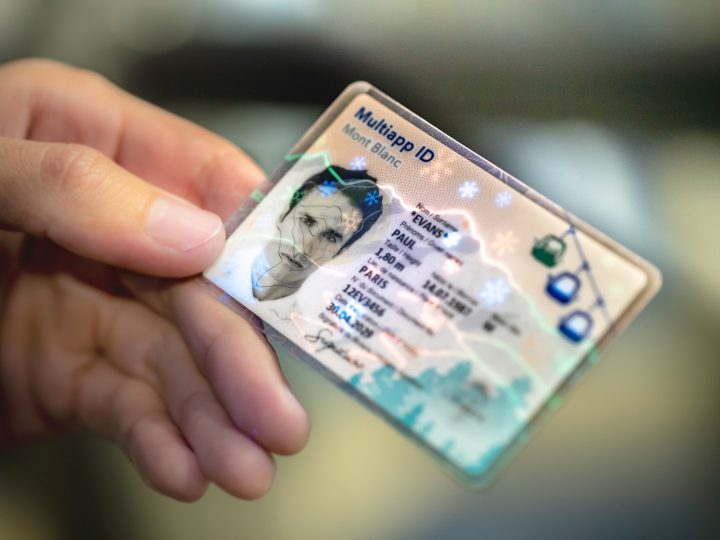 Domestic ID
For all non-electronic cards that require a high level of security, like ID cards, driving licenses, residence permits, etc., the Domestic ID solution offers security, in addition to the durability of polycarbonate plastic (PC). 
A Visible Digital Seal improves data security and enables derivation of a digital identity. 
Advantages: 
Secure, functional design

 

Durability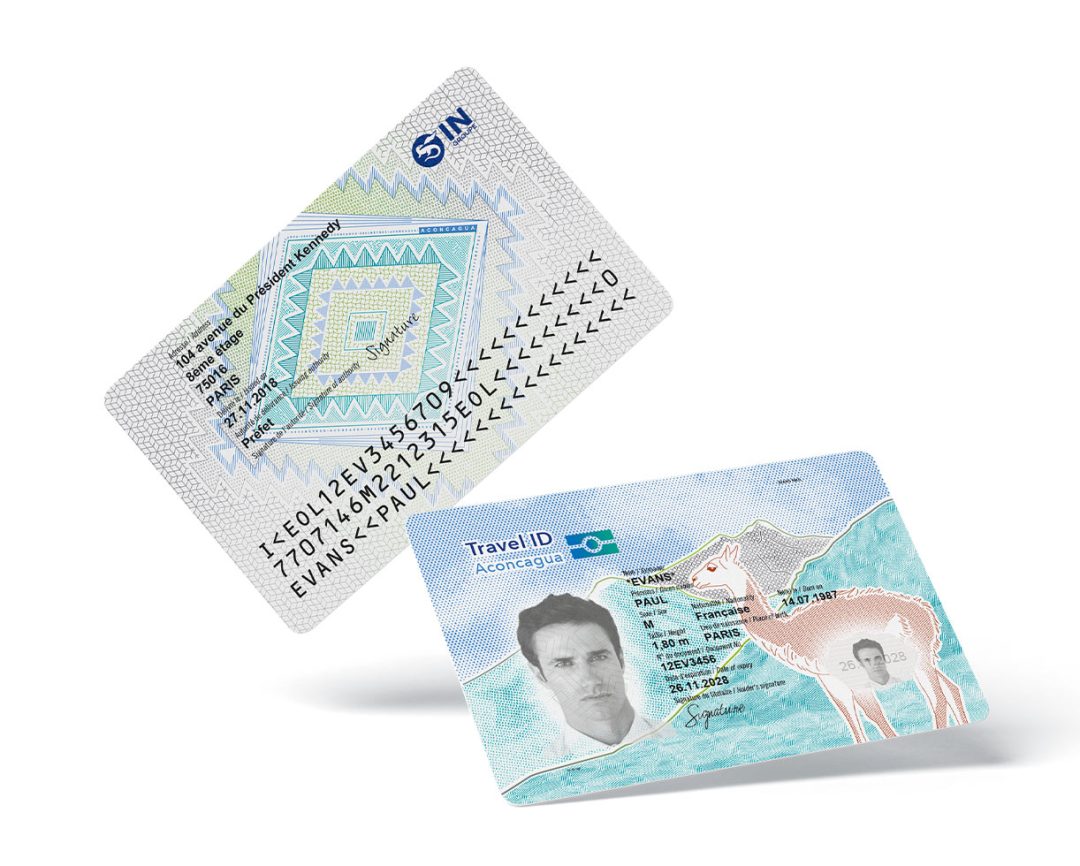 Travel ID
The Travel ID's next-generation electronic chip allows biometric data (photo/ fingerprints) to be stored in the document, meaning it can be used for travel in some economic regions such as European Union and ECOWAS.
Advantages: 
Interoperability

 

Secure data storage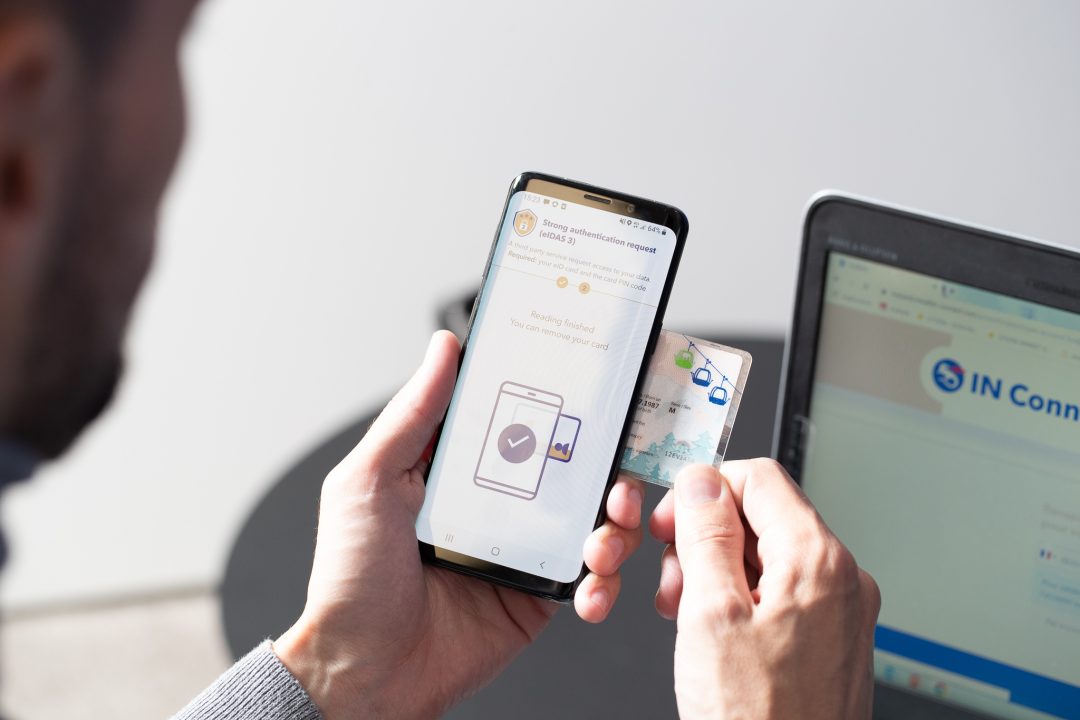 Multiapp ID
The Multiapp ID solution combines identification and identity-related rights in one card, with apps loaded onto the chip for travel, voting, health services, and more. 
Identification, authentication, and signature functionalities mean holders can access online services and complete transactions securely. 
Advantages: 
Access to online services

Wide range of physical features

 
Co-design
Analysing document purpose and establishing functionalities

Identifying the most appropriate physical and electronic features

Creating a secure design and positioning holder data

 
Production
Sourcing materials and components or manufacturing them in-house

 

High security printing

 

Manufacturing the card body and integrating electronics

 

Electronic pre-personalisation optional

 

Quality control and traceability at every stage and upon batch release
Personalisation
Personalisation centre set up by IN Groupe and operated by the government or IN Groupe

 

Option of a back-personalisation centre on IN Groupe premises

 

Secure file reception and checks

 

Graphic and electronic personalisation

 

Quality control and traceability at every stage and upon batch release

 
Support Services
Programme management

 

Buffer stock management

 

Secure document destruction at end of life

 

New document referencing with international bodies

 

Provision of checking tools and training for new documents

 

Communication tools for educating citizens

 
Post-issuance management
Citizen data updates

 

Electronic certificate updates

 

Integration of additional features to document

 
Security features for identity cards - Advanced Pack