Guarantee the legitimacy of foreigners on your territory with a secure resident permit
The residence permit is an identity document that enables foreigners to better integrate into their host country. Foreigners and residents use this document on a daily basis to prove their identity and gain access to fundamental rights such as health, education and work, as well as to numerous services (public and private).
Nations all over the world have to implement measures to guarantee the authenticity of the document and counter the traffic in forged documents. For example, the European residence permit must meet very high technical requirements, dictated by the European Union, to prevent forgery. IN Groupe offers tailor-made solutions and personalized end-to-end support, designed to guarantee governments the right level of security for their residence permits
Secure your residence permits
High-volume production in a highly secure environment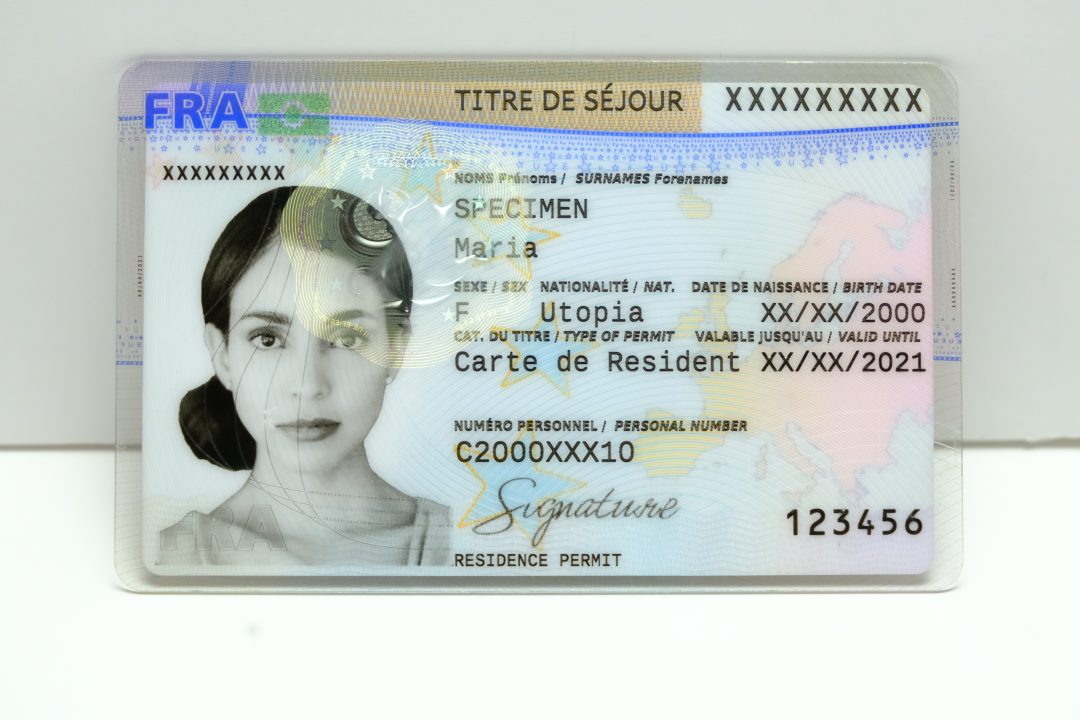 Producing and personalizing the residence card in France
Thanks to our in-depth knowledge of document fraud techniques, we are constantly developing new security features to enhance the security of our polycarbonate cards. Our subsidiaries, SPS and SURYS, enable us to integrate the best electronic and optical components into our documents. What's more, our expertise enables us to adapt to the most stringent local or regional requirements in terms of security features, such as the uniform European residence permit model.
Multiply your uses
As with identity cards, we offer a range of solutions, from non-electronic cards to multi-applicative cards, whose identification, authentication and digital signature functions enable access to online services and secure transactions. All our cards use different processes to create and use a digital identity.
Advantages with IN Groupe
Expertise
We produce more than one million Electronic Residence Permits every year.
Security
Production site certified ISO 14298 at "Central Bank" level
Fighting fraud
We integrate highly secure and independant technologies


Adaptability
Our residence permits are adapted to the technical needs of each country